Kanye West Has a Twitter, or should I say
@KanyeWest
No I didn't photoshop this. This is Kanye's Actual Twitter Page. Doesn't sound shocking to people who have not used twitter or are not fans, but he did not have a twitter account but now it's official. Not like the fake page I've been following since I got my twitter and laughing at below: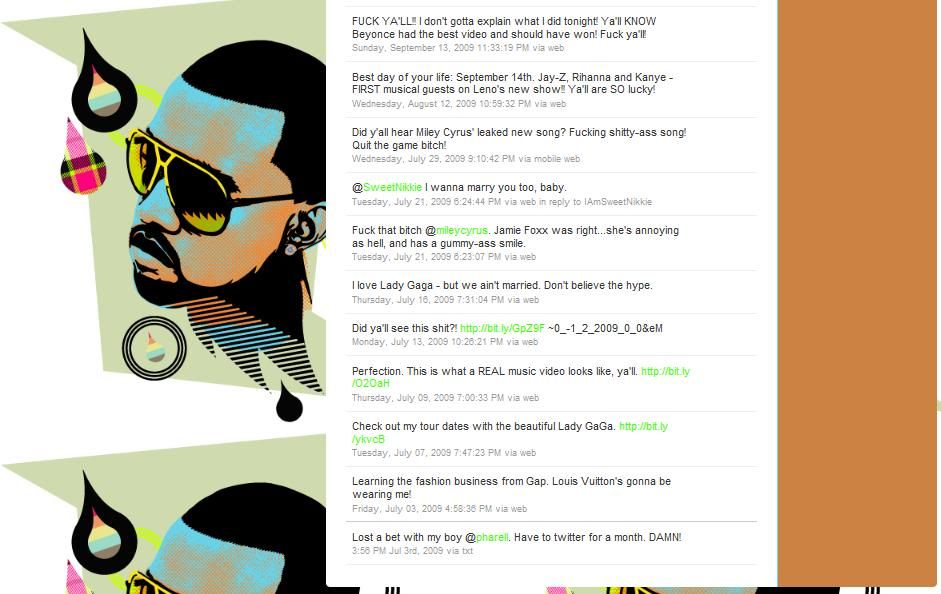 http://www.twitter.com/Kanye
Fake, excuse me I still use the word "fake". I mean "Fugazi" Kanye's twitter who I have been following here:
@Kanye
I guess, not 1 man should have all that power.